company profile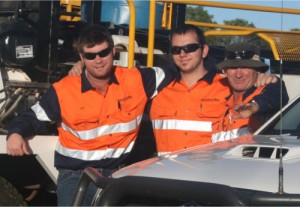 Down Force Drilling Operations Pty Ltd is an independent, family-owned company located in Bundaberg Queensland. Operating in the drilling and exploration industry for over four years, Down Force Drilling Operations is strategically positioned to supply specialist drilling services, as well as pre and post drilling services, to clients in the private, commercial and government sectors.
Our Operation Drilling Division conducts drilling in the exploration of coal and minerals. Utilising the latest in drill rig technology, the company maximises production while minimising environmental impact.
Down Force Drilling Operations Contractors is unique to its industry as it offers clients a comprehensive package of operations through the provision of pre and post drilling services, including grouting of drill/bore holes, and site preparation and rehabilitation services. As the sole service provider to a project, Our Operations Contractors provides security to its clients through minimal downtime, greater production continuity and the reduction of contractor management issues.
All Down Force Operations Contractors operations are supported by industry experienced and quailed personnel.

Our Team
Justin has been working in the drilling industry for nine years and has gained wide variety of experience.  This has

read more
All Down Force Drilling Operations employees have full safety induction and certification requirements specific to their positions. Ongoing training and career development is encouraged and supported.